This photo is what sparked my search that is now inspiring me to write this post: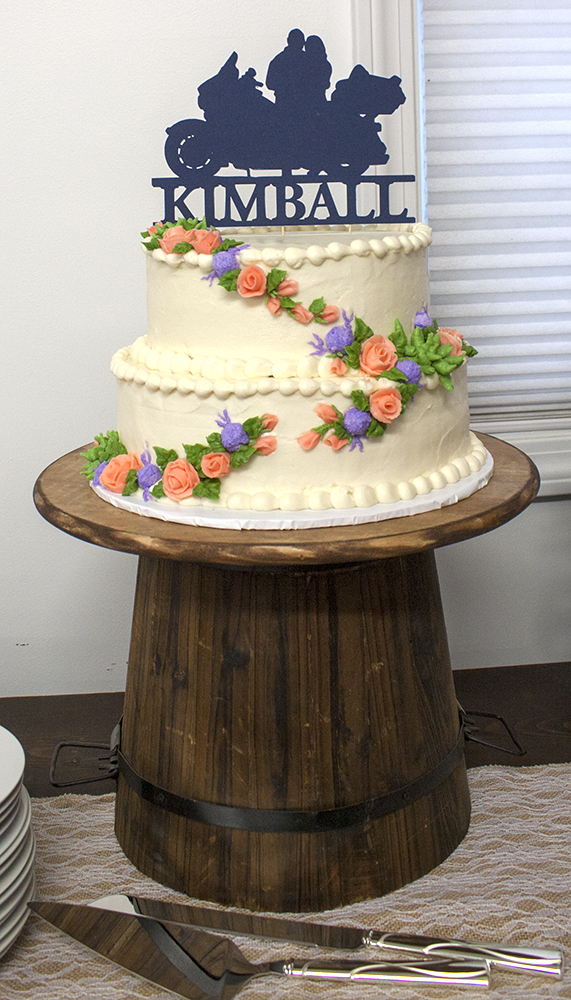 While making the above cake topper (out of card stock) for my brother's wedding last year, I wished I had a laser cutter to cut it out of a more durable material. That's when my search began. For years I've had so many design ideas in my head but not really sure how to bring them to life. Now I know. I purchased my Glowforge Pro in January and instantly fell in love with it. This machine is AMAZING!
The last couple months I've simply been playing around a bit to get more familiar with it and what it's capable of. As I'm doing that I'm sharing photos on our social media pages so everyone can see the various projects. It has always been my intention to expand beyond weddings and events and with my new machine I'm now at a point of making that happen. I love all things creative to the point that I can't really pinpoint one specific "thing" that I love to do. I just love to create cool/pretty/fun things so that's what I'm going to do…and I'm SUPER excited about it!

So, that being said I want to answer questions I've been getting and the easiest way to do that is probably in bullet form, so here it goes:
Will you still do weddings? Yes! Plus now I can offer even more products like custom cake toppers made of gorgeous acrylics.
Will you sell on Etsy? Sure will! I do have an Etsy store already but don't have anything in it currently. At some point in the near future, I am also going to set up my website so items can be purchased direct here as well. My long term goal is for my website to be my main selling platform.
Will you take custom orders? Absolutely, I love custom orders!
So what does this new machine do? It can cut & engrave many materials including wood, acrylic, cork, leather, paper, fabric, and more. In addition to that it can also engrave on glass, ceramic tile, marble, stone, corian, titanium and more.
What products will you offer? This is probably the hardest question to answer because there are so many things I want to make. But a brief list includes Signs (of all kinds – funny/quirky, quotes, family signs, and anything you could want a sign for), Photo engraves, Jewelry (Earrings and Bracelets), Kitchen accessories (coasters, wine charms, bottle openers), Ornaments, Keychains, and a whole lot more.
So what types of designs will be on those products? Right now I'm designing things that matter to me in some way. So there will be funny sayings, sports themed items, inspiring or motivational quotes, and even just some pretty designs.
What have you made so far? I've done a lot of photo engraves of people and dogs. I've also made some acrylic signs, wood signs, leather bracelets and bookmarks, coasters (wood, leather, & acrylic), keychains, earrings, LED signs, earring displays, and a "Sweet 16" cake topper. A good portion of those are on our social media pages, but I'm including a few at the bottom of this post as well.
Have any questions I didn't answer? Let me know and I'm happy to add it to the list. Be sure to follow us on Instagram and Facebook for updates and photos of the latest creations.